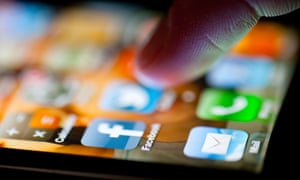 Internet use in Britain has risen to record levels but there is a worrying lack of awareness around security, figures show.
The Office for National Statistics (ONS) found 89% of adults used the internet at least weekly this year, a rise of one percentage point on last year and up from 51% in 2006.
The proportion of adults who bought goods or services online also rose slightly to 78% – 25 percentage points higher than in 2008.
There has been a sharper increase in the number of people aged 65 and over shopping online, with almost half now making purchases on the internet, up from 16% a decade ago.
Clothes or sports goods were the most popular online purchase in the UK, bought by 55% of adults, according to the ONS. Household goods such as furniture and toys were the next most popular items, followed by holiday accommodation. All age groups were most likely to spend between £100 and £499, while the UK's most frequent online shoppers are aged between 35 and 44.
Web spending accounted for about 18% of UK retail sales last month, which is about double the level of e-commerce recorded in the US.
Despite the ever-increasing reach of the internet – 90% of households had online access this year – the ONS found significant gaps in security awareness.
While smartphones are the most popular devices used to access the internet, with 78% of respondents doing so, just over a quarter (26%) of smartphone users said they did not have security installed and a further 24% did not know whether they did or not.
The ONS said: "This could potentially become a concern in the future due to lack of awareness surrounding the importance of security installation."
Despite concerns about privacy online, particularly after the Facebook-Cambridge Analytica data scandal, the ONS found that of adults who used a smartphone, 31% of those aged 65 and over had refused access to personal data when using phone apps in the past 12 months. The figure was 65% among 16- to 24-year-olds.
Bill Buchanan, a professor of computing at Edinburgh Napier University, said: "The mobile phone is the danger for us. When you're at home, you're behind a firewall, you're fairly well protected. There's a much greater risk with a phone.